The confident path to treatment
Radiation therapy can be effective in helping patients overcome cancer. At the same time, radiotherapy processes are often fragmented and inefficient. Uncertainties along the way can impact quality and make it difficult to consistently provide accurate, timely treatment. Care teams want to reduce these uncertainties, and be more confident in their ability to deliver seamless, targeted therapy for each individual patient. Imaging plays a critical role, whether you are looking to enhance understanding of tumor characteristics, improve delineation of target volume and organs and structures at risk, increase accuracy of therapy delivery, or better assess patient response to treatment.
features
Increase accuracy across imaging, planning and treatment
While targeted radiotherapy can be effective, uncertainties throughout the process – from imaging to planning to treatment – can impact quality. Our solutions are designed to reduce these uncertainties, improve accuracy and enhance your ability to assess therapy response and adapt the treatment plan if needed. All this helps you confidently deliver consistent quality of care.
Accelerate time to treatment
Current Philips Radiation Oncology solutions workflows are often fragmented, labor-intensive and timeconsuming. Our solutions integrate workflows across imaging, planning and treatment so you can standardize best practices and enhance patient care. Intelligent automation helps improve consistency and reduce time spent on labor-intensive tasks, while shortening time to treatment.
Maximize the value of your investment
Radiotherapy continues to evolve. You need to invest to meet the demands of today, while maintaining your ability to take advantage of new technologies. Philips provides dedicated radiotherapy solutions that span imaging to treatment planning. With a proven legacy of industry-leading innovations, we help your care teams deliver quality care. And as a committed partner, we provide flexible upgrade and service options, consulting services and continuous education programs to allow you to maximize the value of your investments over the entire life cycle.
Improve patient satisfaction
Radiotherapy treatment can be a burden for patients. Quality of the experience has been proven to correlate with outcomes and patient satisfaction is becoming an increasingly important performance indicator. Our solutions are designed to improve satisfaction for patients and their families by reducing time to treatment and enhancing comfort. And they help enhance clinical staff satisfaction by simplifying workflows so teams can spend more time focused on patient care.
Big Bore RT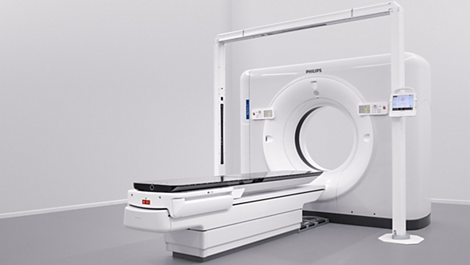 For Radiation oncology providers that want to reduce variabilty in care and enhance patient and staff satisfaction, the BB RT delivers accuracy across imageing, planning and treatment, accelerates time to treat and improves overall experience for cancer patients in a manner that maximize your investment.
Ingenia Ambition/Elition MR-RT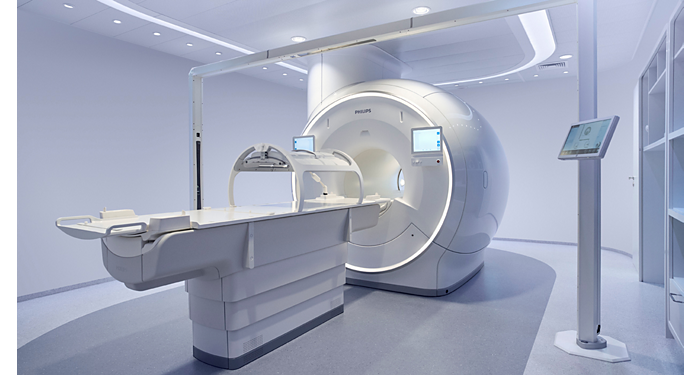 The Philips Ingenia MR-RT XD platform harnesses the power and value of MRI for radiation therapy planning. It has been designed around the needs of radiation oncology, with ease-of-use, streamlined integration, and versatility in mind. Central to that concept is the ability to define a tailored approach with customizable functionality that meets your individual clinical, workflow, and budgetary requirements – all to provide better patient care.
You have imaging needs.
We can make it happen.
Contact Ascend Imaging to learn more about our full line of available solutions