DRF-Digital radiography and nearby fluoroscopy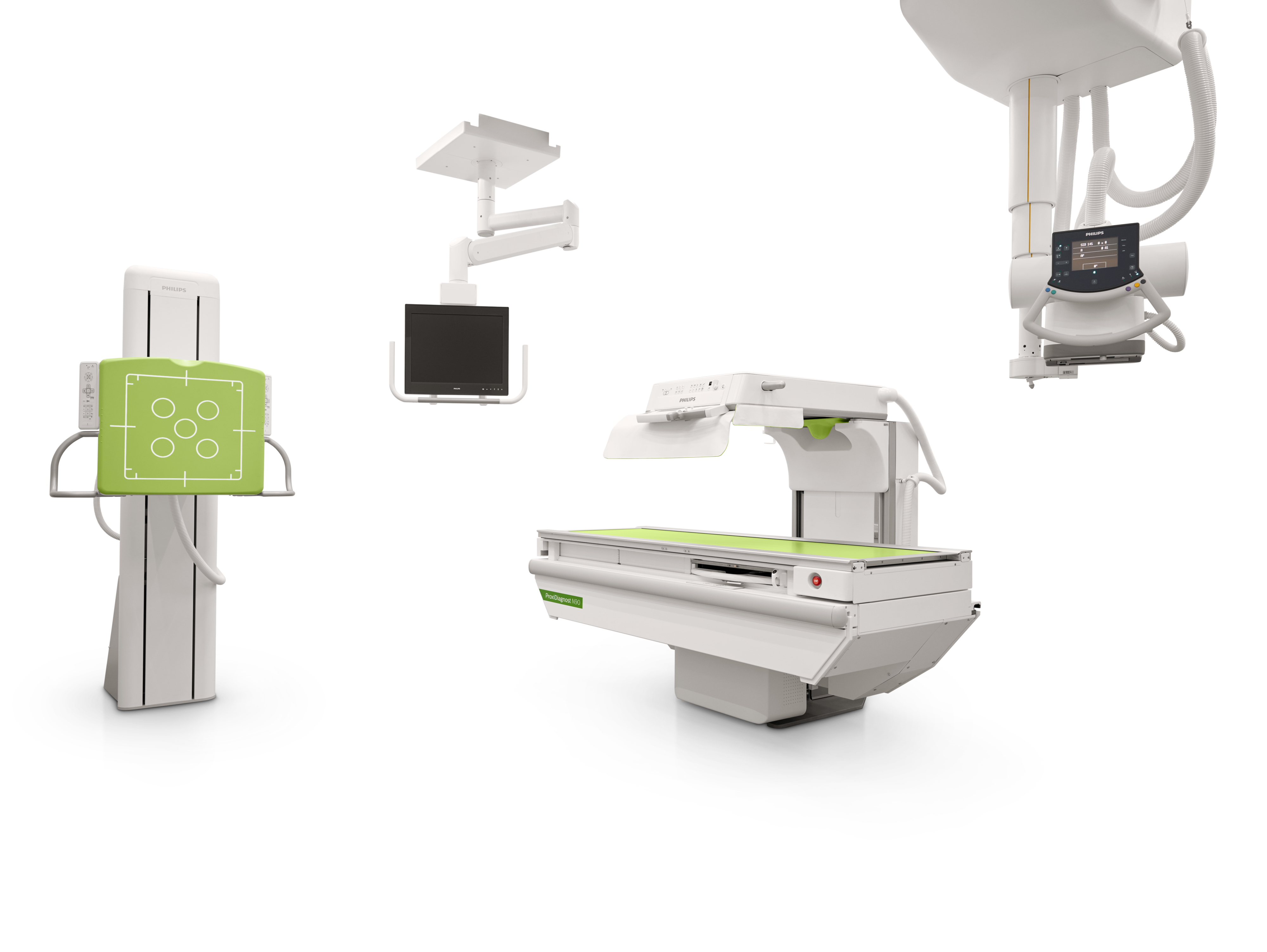 This system combines high-end, nearby fluoroscopy and digital radiography into one DRF unit , designed to broaden clinical capacity and increase room utilization.
Enhancing the Patient and Staff Experience
Learn how Central Valley Medical Center's new DXR solution focuses on patient and staff experience including improvement in image quality, low radiation exposure, intelligent design and workflow consistency.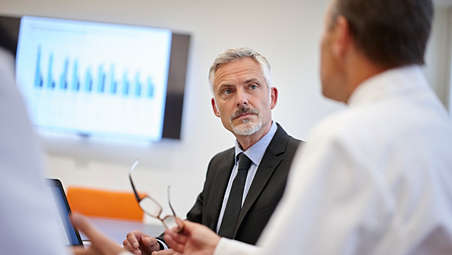 Cost effective
Facilitate high room utilization with the ability to perform high-quality radiography as well as fluoroscopy applications in one room. You can further lower the costs of ownership by sharing SkyPlate wireless detectors with other compatible Philips systems.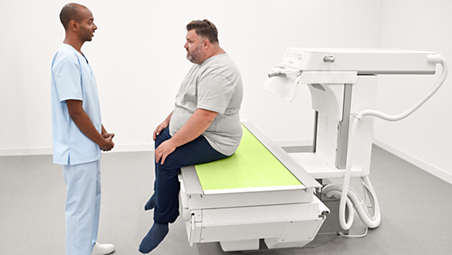 Bariatrics
Even the most challenging patients can benefit from ProxiDiagnost N90 with a 300 kg (660 lbs) table weight capacity plus features like GCF providing dedicated bariatric settings for efficient penetration and good image quality.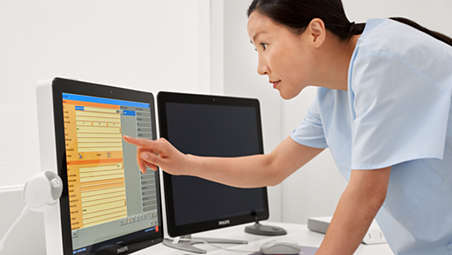 Intuitive
Philips Eleva user interface allows a smooth, patient-focused workflow with customizable presets and automation for excellent efficiency. The touch monitor allows technologists to work fast and with a minimum number of clicks.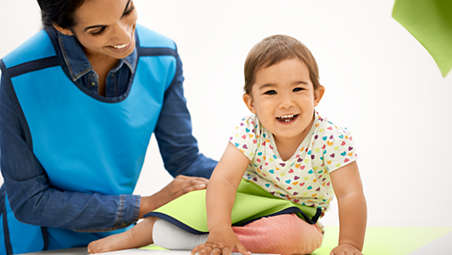 Dose management
Comprehensive dose management features like Grid Controlled Fluoroscopy (GCF), Intelligent Exposure (IQX), in-pulse control, automatic filters and collimation on last image hold (LIH), benefit both patient and staff and is perfectly suited for pediatrics.
Superb image quality
Flat detector technology provides wide body coverage and distortion free images. Image quality is further enhanced with advanced de-noising, brightness stabilization, and real-time fluoroscopy image processing using Philips dynamic UNIQUE. Fluoroscopy images can also be recorded at any time to document findings.
Table Geometry
Weight capacity All movements
+90° – -20°, optional -30°/-45°/-85°
200 cm x 80 cm (78.7″ x 31.5″)
Tabletop to detector housing clearance
25 – 60 cm (9.8″ – 23.6″)
Fixed 43 cm x 43 cm (17″ x 17″) or SkyPlate 35 cm x 43 cm (14″ x 17″) or cassette
Dynamic Flat Detector
43 cm x 43 cm (17″ x 17″)
42 cm x 42.5 cm (16.5″ x 16.7″)
Acquisition mode continuous fluoroscopy
Acquisition mode pulsed fluoroscopy with Grid Controlled Fluoroscopy (GCF)
Acquisition mode pulsed fluoroscopy with Pulsed Controlled Fluoroscopy (PCF)
Generator
Manual, Automatic, Intelligent Exposure (IQX) in-pulse control , Automatic kV reduction
In-pulse control with Grid Controlled Fluoroscopy (GCF) or Pulsed Controlled Fluoroscopy (PCF)
Vertical Stand (option)
Vertical travel (motorized)
30 – 180 cm (11.8 – 5'11")
Fixed 43 cm x 43 cm (17″ x 17″) or SkyPlate 35 cm x 43 cm (14″ x 17″) or cassette
Ceiling Suspension CSM (option)
Four-part telescopic column
Ceiling height at SID 110 cm (44″)
2.83 – 3.21 m (8′ 8.3″ – 10′ 5.9″)
SkyPlate Detector Small (option)
24 cm x 30 cm (app. 10″ x 12″)
Digital CsI (Cesium Iodide) flat detector
22.2 cm x 28.4 cm (8.7″ x 11.2″)
SkyPlate Detector Large (option)
34.48 cm x 42.12 cm (13.6″ x 16.6″)
35 cm x 43 cm (14″ x 17″)
Digital Csl (Cesium Iodide) flat detector