MR-linac simulation package
for Elekta Unity
Benefit from synergies and similarities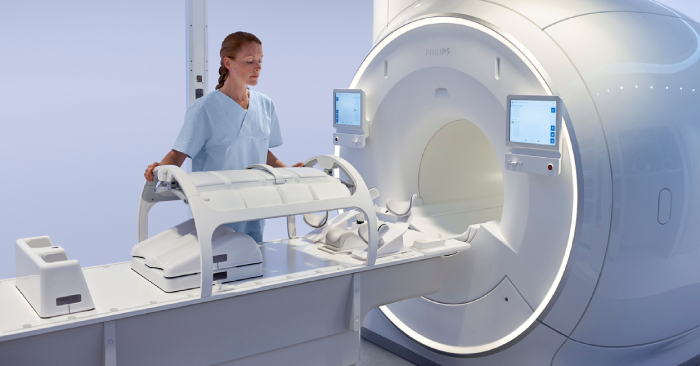 The Philips Ingenia MR-RT simulation platform with MR-linac simulation package is an ideal complement to Elekta Unity. With consistent workflows and image quality from MR simulation through to online MR guidance during radiation treatment, it lets you exploit the many similarities and synergies between Philips Ingenia MR-RT and Elekta Unity.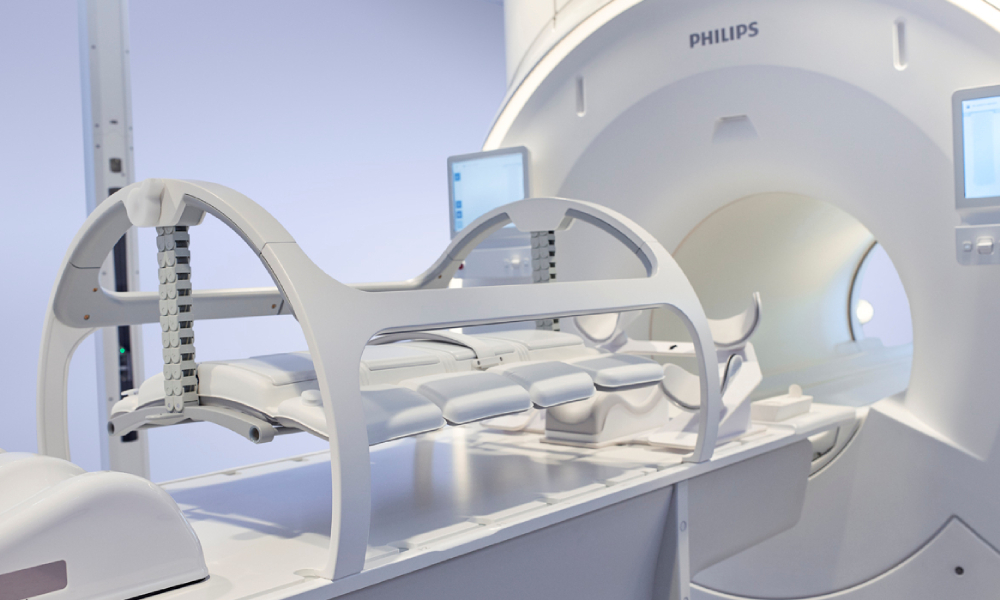 Consistency across workflows
There is a high level of consistency in workflows between Philips Ingenia MR-RT and Elekta Unity. Similar coil handling and identical patient positioning devices that are included in the MR simulation package for Elekta MR-linac support reproducibility in patient set-up and efficient workflows.
Comparable image quality
The core image-generation technology shared by Ingenia MR-RT and Elekta Unity offers comparable and consistent high-field image quality. So you benefit from images with similar contrast across the care path. A set of dedicated MR-linac ExamCards for Ingenia MR-RT closely resemble Elekta's Unity preset MRI ExamCards, supporting standardization across the two platforms.
Smooth, swift learning curves
Gaining experience with Ingenia MR-RT MR simulation can serve as a stepping stone to MR-linac adoption. You begin to build expertise even before your Elekta Unity is up and running. A similar user interface and similar terminology and workflows mean knowledge can be easily transferred between scanners. This makes for fast, efficient learning curves and significantly reduces MRI training effort.
Compatibility through collaboration
A strong partnership between Philips and Elekta means the scope for synergy across the Ingenia and Unity platforms will grow. This means you benefit from additional shared and transferrable features as you continue your exciting MR-linac journey.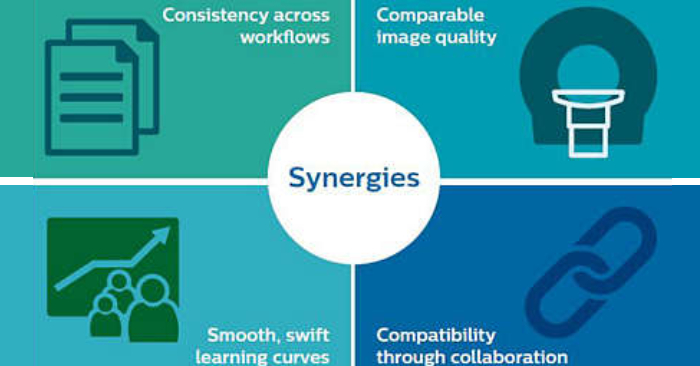 Ingenia MR-RT 1.5T and 3.0T
MR-linac similar ExamCards for Ingenia MR-RT
INCLUDED: MRL Brain, MRL HeadNeck, MRL Thorax, MRL Abdomen, MRL Pelvis
MR-linac simulation package
INCLUDED: KneeSTEP M, FeetSTEP M, KneeSTEP Elevation block M, Headrest M
MR-linac simulation package
INCLUDED: Prone Positioning Pillow M, Handgrip M, Armrest M, Headrest M Indexing Adapter
MR-linac simulation package
INCLUDED: Body repiratory navigator sw, System with STEP M low