Mobile digital X-ray system with sliding column
The MobileDiagnost wDR with sliding column option offers excellent visibility making the system easy to drive and easy to park. This premium digital radiography system brings fast, high quality images to every area of the hospital.
Excellent visibility for easy access
The robust, mobile system offers a sliding column that moves down and out of the way for a clear view of your surroundings. This clear field of vision allows for outstanding workflow, as maneuverability is enhanced when accessing challenging spaces in the OR, ER, ICU, and general ward.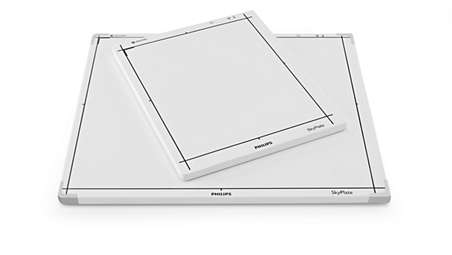 Light, portable, wireless detector
SkyPlate compact, wireless, portable detectors offer superb image resolution and sensitivity with excellent dose efficiency. They are perfect for free exposures that challenge fixed detectors such as angulated projections and are available in small (1.6kg, 3.5lbs.), and large (2.8kg, 6.2lbs.) sizes.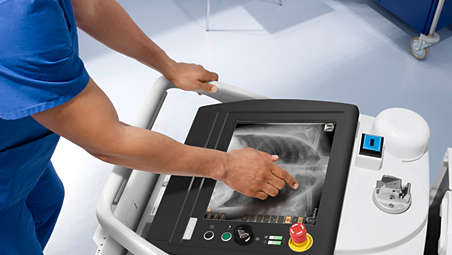 Outstanding image quality
Superb, high contrast images are possible (without a grid) using SkyPlate detectors and SkyFlow technology. UNIQUE multi-resolution image processing and a 40Kw generator powerful enough to generate quality images for a broad variety of patient types, supports diagnostic confidence.
Seamless workflow
MobileDiagnost wDR allows for outstanding workflow with rapid availability of premium digital images. Small form factor, cable-free design, SkyPlate wireless portable detectors, SkyFlow technology, and only 3-clicks to complete an exam, all combine to speed you through your day.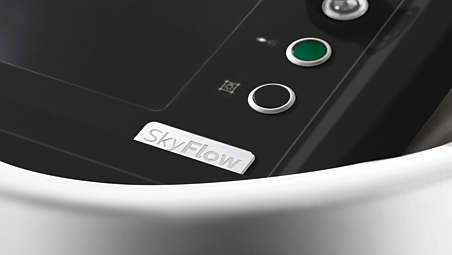 Work fast and freely
When you choose to use SkyFlow scatter correction technology, you can get rid of your anti-scatter grid for more than 60% of all common mobile exams such as chest, knee, abdomen, pelvis, hip, and more. You will work fast and freely, and avoid retakes caused by grid misalignment.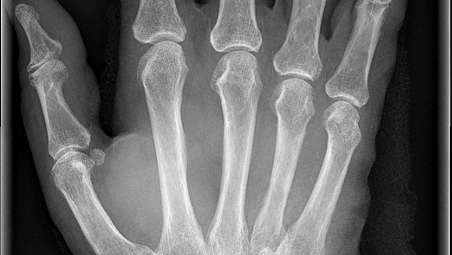 Hidden details revealed
UNIQUE image processing automatically delivers consistently uniform clinical image quality and enhanced detail for all anatomies by adjusting the balance between overexposed and underexposed areas. Image display can be customized to your individual preferences.
Mobile unit with sliding column
Mobile X-ray unit with sliding X-ray tube arm and wireless portable detector
1345 mm x 670 mm x 1275 mm (52.9" x 26.4" x 52.2")
Focal point distance from floor
sliding column: 53 to 202 cm (20.9" to 79.5")
Focal point distance from column
max: 1242 mm (48.9") min: 702 mm (27.6")
Separate batteries for drive and generator control
single phase 230/220/210/110/100 VAC ± 10%; 50/60Hz
Skyplate wireless portable detectors
Digital Cesium Iodide (CsI)
small: 24 cm x 30 cm (10" x 12") approx. large: 35 cm x 43 cm (14" x 17") approx.
small: 22.2 cm x 28.4 cm (8.7" x 11.2")approx. large: 34.48 cm x 42.12 cm (13.6" x 16.6")approx.
small: 1500 x 1920 pixel large: 2330 x 2846 pixel
small: 2.9 Megapixels large: 6.7 Megapixels
small: 1.6 kg (3.5 lbs) large: 2.8 kg (6.2. lbs) Except: North America, Korea, Japan, Singapore & China 3.0 kg (6.6 lbs)
100 kg (220 lbs) on 4 cm disk for weight bearing examinations 135 kg (298 lbs) for distributed load
Generator and tube (M90 High Performance)
Tube voltage in steps of 1kV
With SkyPlate: 0.001 – 1.25 s With free cassette: 0.001 – 4 s
Anode heat storage capability
Generator and tube (M90 Performance)
Tube voltage in steps of 1kV
With Skyplate: 0.001 – 1.25 s With free cassette: 0.001 – 4 s
Anode heat storage capability
Eleva user interface
Generator control integrated into graphical user interface
more than 600 pre-programmable settings (APRs)