Intraoperative magnetic resonance system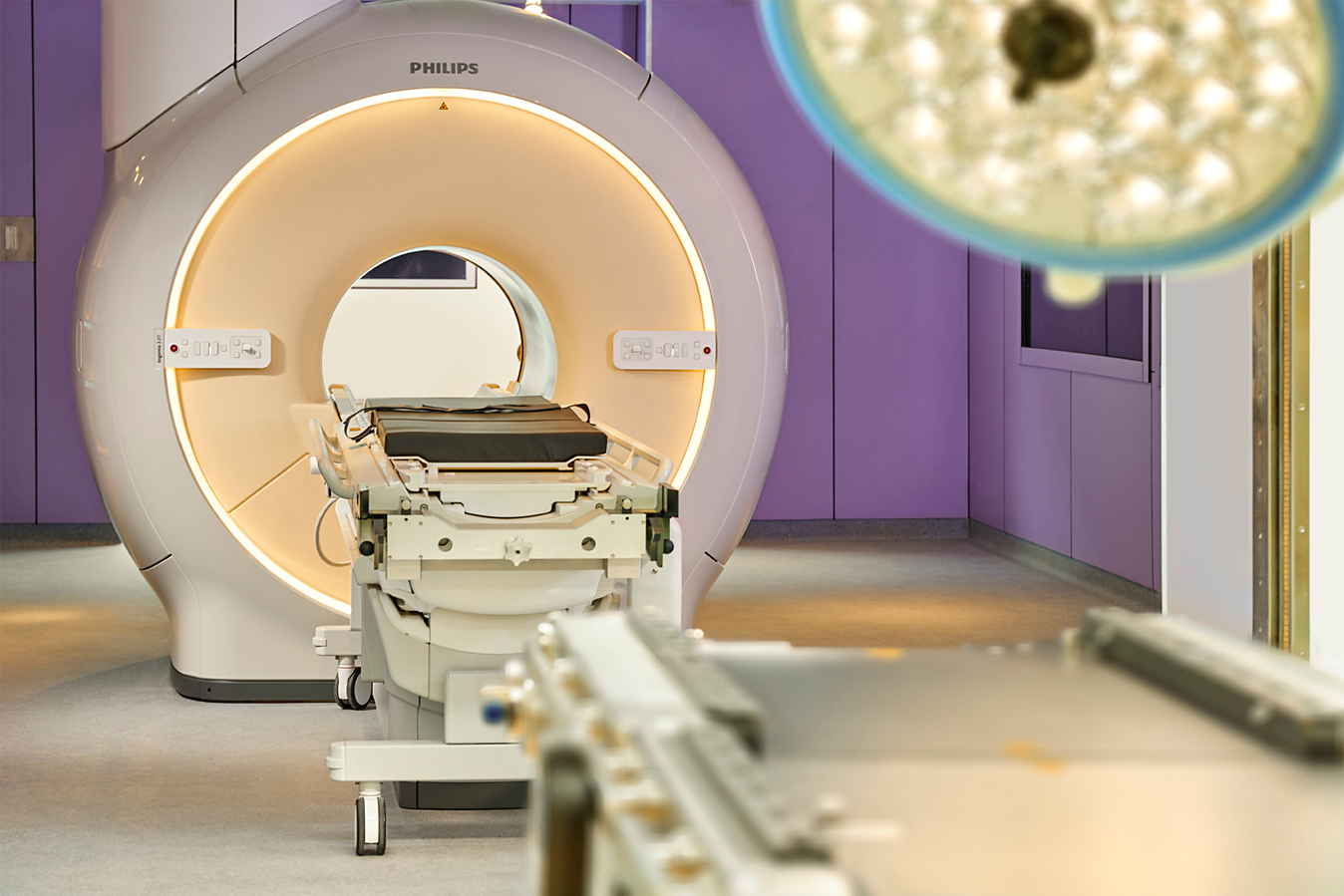 Ingenia MR-OR intraoperative MRI delivers high-quality images during neurosurgical procedures. It helps you gain up-to-date insight on surgical progress and tumor resection to support confident intraoperative decisions and update neuronavigation. The solution supports smooth, in-line patient transfer between the operating room and the Philips Ingenia MR system, with minimal procedure time added. Moreover, it lets you preserve your OR set-up for efficient neurosurgical workflows. Thanks to versatile configuration options, Ingenia MR-OR supports high utilization, while driving cost-effectiveness and flexibility.
Make informed surgical decisions thanks to intraoperative MRI
Maximizing the extent of brain tumor resection during initial neurosurgery can make a critical difference to lowering recurrence and to your patient's prognosis. Intraoperative MR images help you understand the extent of tumor resection and see critical structures. This aids you counter the issue of brain shift and make timely adjustments to your operating strategy.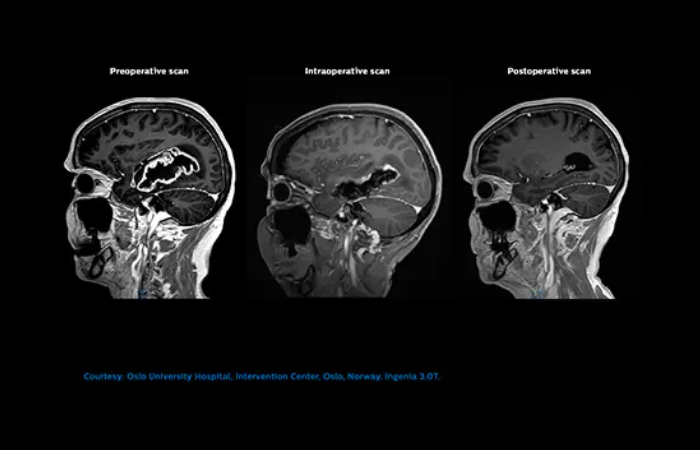 Acquire up-to-date, detailed MR imaging data at virtually any time during surgery
Fast, streamlined transfer of your patient from the OR to the Ingenia MR scanner in the adjacent room allows you to acquire up-to-date MR information at virtually any time during surgical procedures. This supports clinical confidence in the dynamic OR environment.
Save precious time with high-quality technology
The dStream digital architecture and scanning protocols based on ds SENSE feature high acceleration factors for fast imaging and short acquisition windows. As a result, you can streamline exams and minimize the time the patient is in the scanner.
Gain flexibility in patient positioning
Ingenia's 70-cm wide bore allows easy positioning of patients in the prone, supine or lateral positions for surgical flexibility. With up to 55 cm, Ingenia offers the highest homogenous field-of-view in a commercial 70-cm system –ideal for versatile head positioning and to accommodate challenging patients.
Support clinical excellence with an extensive range of neuro applications
Ingenia MR-OR gives you access to a broad portfolio of advanced neuro applications. These expand standard T1W/T2W anatomical imaging by adding fMRI, diffusion-weighted imaging (DWI) and diffusion tensor imaging (DTI), for example. These tools provide details of tumor infiltration, eloquent areas, and white matter tract definitions to help you spare critical structures.
Bring the benefits of an excellent imaging platform to surgical procedures
At the heart of Ingenia MR-OR is a 1.5T or 3.0T Ingenia MR-OR scanner, which delivers outstanding imaging thanks to dStreamdigital broadband technology. This offers excellent image quality for visualization of tumor margins and critical structures. What's more, industry-leading gradient linearity helps generate images with high geometric accuracy to update neuronavigationand counter the source of brain shift.
Get the versatility you need for flexible, efficient working
The Ingenia MR-OR system is compatible with both Maquet Otesus and Magnus universal tables, allowing you to work in your preferred OR set-up. Two MR-compatible head clamp solutions are available for fixating your patient. The NORAS head holder has an integrated 8-channel coil for high-quality intraoperative MR even in demanding patient positions. And the DORO® Headrest System is an open frame that combines with flexible RF coils for good accessibility and flexibility.
Select from flexible siting options
The Ingenia MRI scanner lets you access the magnet from the front and the rear. This enables a wide range of siting options that allow for a high level of customization in line with your organizational needs. In addition to the dual-room MR-OR solution, you can also connect multiple ORs to a single MR space, for procedures taking place concurrently. This gives you flexibility in patient scheduling, helping you make more from your resources and your investment.
Create a fluent transition from OR to scanning room
The patient transfer solution combining a Transmobil Patient Transporter and FlexTrak OR interface supports fast, in-line transfer from the surgical table to the MR scanner. Changeovers take just a few minutes, so you don't lose valuable time. Your patient remains on the transfer board throughout the entire transition for smooth patient handling. The FlexTrak OR remains on the MR side of the doors throughout the entire intraoperative procedure, never crossing the sterile boundary into the OR.
Benefit from smooth installation
With effective planning, the Ingenia MR-OR solution can be installed without major restructuring to your existing surgical set-ups. Throughout the entire siting and installation process, Philips provides consultancy and assistance with identifying your clinical requirements and finding a solution that best meets your needs.
Drive cost-effectiveness and create value for your institution
A well-planned intraoperative MR solution can create value for your institution. Using Ingenia MR-OR during surgery, as well as for regular diagnostic and followup scanning promotes cost-effective use of your resources.
Perform advanced procedures
Philips Ingenia MR-OR solution allows you to perform interventions in three workspots: in the OR, from the front of the magnet, and at the rear of the magnet. This is useful for MR-guided brain biopsies and functional neurosurgery procedures, including placement of deep brain stimulators. This level of flexibility helps you increase the range of neurosurgical procedures.
Keep your OR set-up intact
The dual-room MR-OR solution keeps the MR magnet and the operating suite close to each other while separating them via sliding doors. This means you can continue to use standard surgical instruments and devices in the OR with minimal deviation from established surgical routine.
Extend the benefits of MRI and drive throughput
When it is not being used intraoperatively, you can deploy the Ingenia MR-OR system for regular diagnostic procedures and pre-and post-operative imaging. This dual function lets you make efficient use of your scanner, support cost-effectiveness, and extend the benefits of high-quality MRI to other clinical disciplines.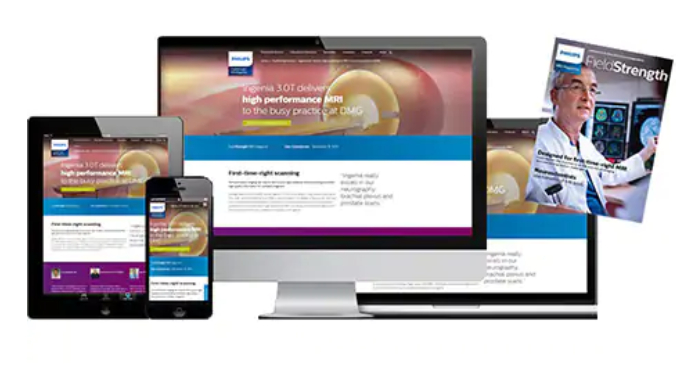 FieldStrength provides regular features and articles on magnetic resonance imaging. It serves as a resource for Philips MRI users to share solutions to their day-to-day challenges in MRI clinical practice.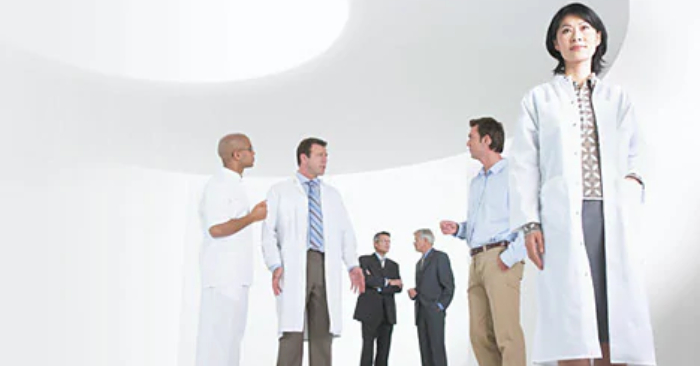 Visit our NetForum online community to share clinical experiences, optimize results, and learn from peers around the globe.