Description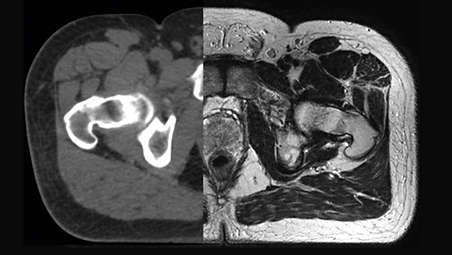 Drive the precision of radiation therapy
Whether for external beam radiation therapy (RT) or brachytherapy, integrating MR imaging into CT‑based planning can harness the power of MRI and transform patient management. With MRI's excellent soft-tissue contrast, you can clearly see the tumor and organs at risk. So you can support accuracy in delineation and design the best possible treatment plans. Image courtesy of William Beaumont Health System, Detroit, USA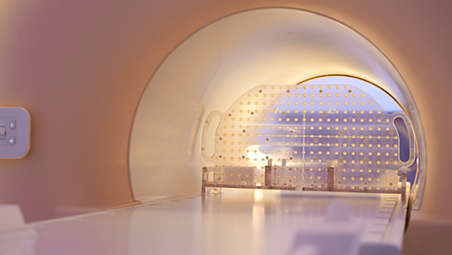 Maintain high standards
Know you can rely on MRI performance. Evaluate the geometric fidelity in a large field of view with the ready-to-use QA package. Tailored for RT planning, it includes a dedicated phantom and analysis software. Since most steps are fully automated, you can perform routine volumetric evaluations efficiently and in a repeatable manner right from the MRI console.
Work your way
Refine workflows with a system that fits how you work. The optional LAP DORADOnova MR3T laser positioning system supports enhanced MR-CT registration since it allows you to align patients at the MRI scanner. One-click travel-to-scan moves patients directly to the MRI system isocenter after laser alignment, thereby reducing workflow steps
MR-linac simulation package for Elekta Unity**
The Philips Ingenia MR-RT simulation platform with MR-linac simulation package is an ideal complement to Elekta Unity. With consistent workflows and image quality from MR simulation through to online MR guidance during radiation treatment, it will let you exploit the many similarities and synergies between Philips Ingenia MR-RT and Elekta Unity.
Learn and share MRI expertise
Successful integration of MR imaging in your workflow starts with people. We offer tailored training to assist your team in streamlining workflows and making full, efficient use of MR imaging from day one.
A superb MRI platform for radiation oncology
Ingenia MR-RT drives clinical excellence with state-of-the art image quality and high geometric accuracy thanks to dStream architecture, high gradient linearity, and 3D Gradient Distortion Correction. With the state-of-the art next generation Elition 3.0T and Ambition 1.5T wide-bore MR systems, you can benefit from MRI innovations, now and in years to come.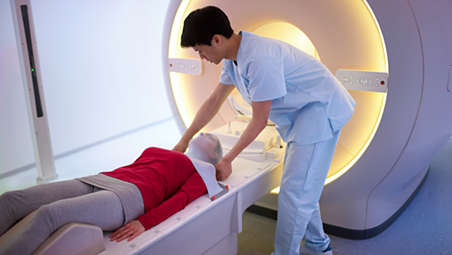 Position with precision
Highly-targeted RT plans rely on reproducible patient positioning in the treatment position. Unique to Philips, the integrated MR-RT CouchTop frees up in-bore space while improving SNR by bringing patients closer to the posterior coil¹. Complete with indexing, the CouchTop accommodates a variety of MRI-compatible immobilization accessories from main vendors.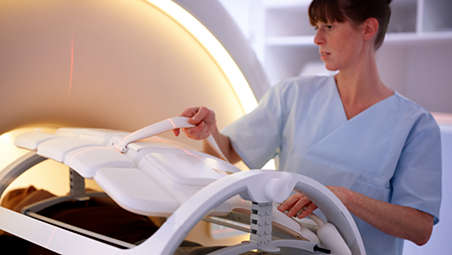 Set up easily and flexibly
The Anterior Coil Support enables easy and flexible coil setup with large bore access and space for patient immobilization. The support can be easily tilted by a single operator to bring the coil close to the patient to optimize SNR without touching the body's contours.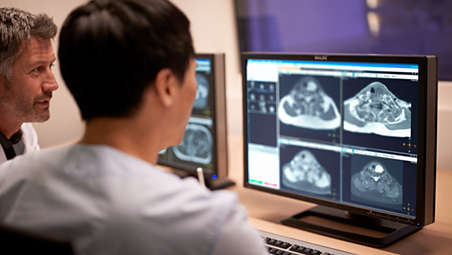 See clearly in treatment planning
Enjoy consistent, excellent image quality for multiple anatomies. Versatile arrangements of dStream coils work together with ExamCards tailored for RT to provide high-contrast images with high geometric fidelity. Quickly execute complete imaging protocols for prostate, female pelvis, brain, head and neck, and spine.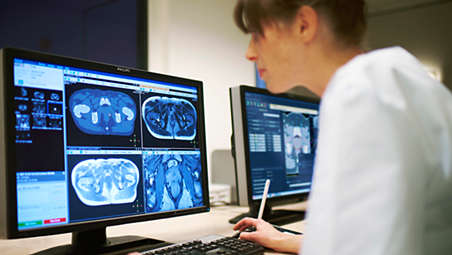 Driving speed and consistency from imaging to plan
RTdrive for MR prostate combines multiple elements including the Ingenia MR-RT platform, MR-only simulation, Auto-Contouring and Pinnacle³ Auto-Planning, and allows you to generate high-quality treatment plans for prostate with fewer manual steps. Thanks to intelligent automation you can create plans within 25 minutes* with minimal user input, saving valuable time and effort.
MR-only simulation highlight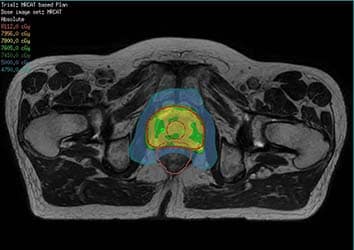 Today, MR has even more to offer radiation therapy treatment planning. Innovative MR-only simulation by Philips helps you rely on MR as a primary imaging modality for planning the treatment of prostate cancer patients.
Available as a plug-in extension to the Ingenia MR-RT, MR-only sim provides the excellent soft-tissue contrast you trust for target delineation – plus density information for dose calculations. And it's designed for your workflow. Fast scanning protocols and embedded post-processing steps generate MRCAT (MR for Calculating ATtenuation) images on the MR console in just a few minutes with the density information you'd expect from CT.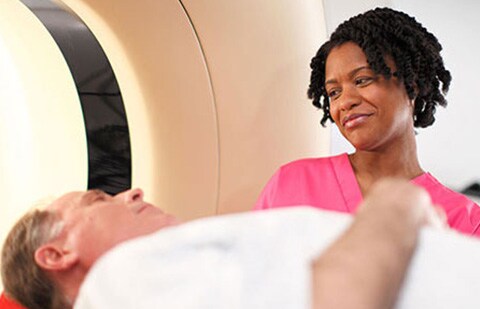 HotSpot
Welcome to our digital magazine, empowered by Philips and dedicated to informing and inspiring the oncology community with experiences from the people at the heart of cancer care; the people who are shaping its future. Find out how we contribute to innovations and solutions in cancer care.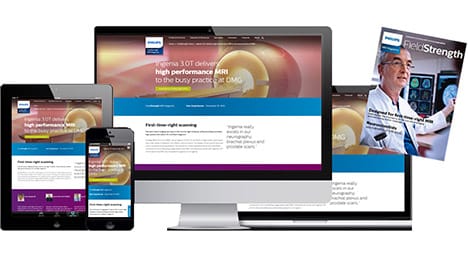 FieldStrength
FieldStrength provides regular features and articles on magnetic resonance imaging. It serves as a resource for Philips MRI users to share solutions to their day-to-day challenges in MRI clinical practice.